Yangtze Mitsui Delivers 82,300-ton Bulk Carrier "Nautical Dream"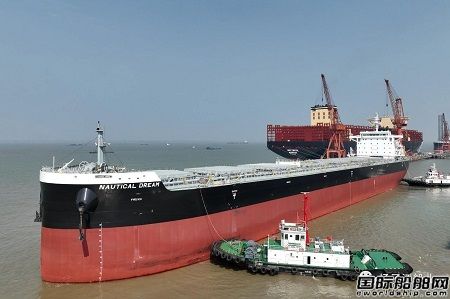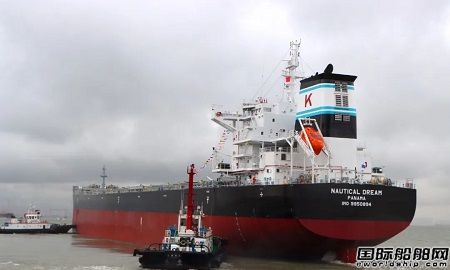 At 9:30 a.m. on August 28th, the 82300DWT bulk carrier "NAUTICAL DREAM" built by Yangtze Mitsui Shipbuilding was successfully delivered and left the factory.

It is understood that the 82300-ton bulk carrier is the flagship ship type of Yangtze Mitsui. The ship has a total length of 229.00 meters, a length between two pillars of 225.29 meters, a beam of 32.26 meters, a molded depth of 20.00 meters, a design draft of 12.20 meters, and a maximum draft of 14.45 meters.

"NAUTICAL DREAM" is classified by Nippon Kaiji Kyokai (NK), flying the Panamanian flag, and is the ninth ship delivered by Yangzi Mitsui this year. The construction of the ship was successfully completed through the joint efforts of the shipowner's representatives, on-site supervision team, classification society, and shipyard.

At 16:00 on the same day, "NAUTICAL DREAM" set sail after unmooring, and representatives of the shipowner's supervision team and the shipyard gathered at the Yangtze Mitsui outfitting pier to bid farewell to its maiden voyage.